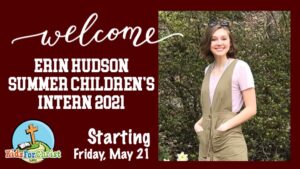 INFORMATION BELOW FOR THIS WEEKS ACTIVITIES!!!
This week we will be having Family activities!
Join us on July 13th @ 5:30-8pm at the beach. Bring snacks and sunscreen, and the location is Quintana! Parents have to be there for the children to go.
On Thursday, July 15th, we will be doing a movie day. The movie will be Narnia, and we will watch it in the fellowship hall. We will have snacks and popcorn!
Thank you for your patience, and may God bless you.
This coming week is Camp Bandina, the 18th through the 24th. Kids 5th grade – 12th grade will be going, and we will be leaving at around 8:30 am on Sunday, July 18. There will be no activities that week, but Kids in the Corral will still be held on that Wednesday, as well as Made be the Maker.