New Ministry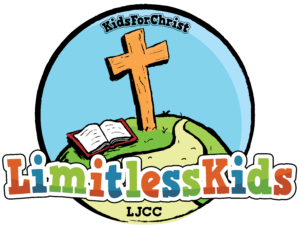 We are excited to launch a new ministry for kids with special needs call "Limitless Kids". We plan to have gatherings available for Sunday class, Sunday worship and Wednesday night class. We need volunteers to help during these times.
Reach out to the ministry leaders Lauren Foster, Regina Davis or Sandy Moore if you are interested or have more questions.
Splink is a simple way to link your family together spiritually. Through FREE weekly emails packed with ideas, Splink helps you and your younger children engage in conversation.
The Parent Cue is a group of family experts and everyday parents coming together to help inspire you to make every fleeting moment count before your kids move on to their next big adventure.
We want to remind you why what you do is so important. To help you focus on what matters most. We want to discover parenting along with you, and let you know you're not alone.
At the Lake Jackson Church of Christ we want to partner with you as parents.
We want to reinforce the truth of the Bible that you are teaching your children at home. We know that an investment of love and truth in the lives of these eternal souls will have lasting results. And we are committed to providing a safe, fun environment for your kids to learn about Jesus!
From baby to sixth grade, there is opportunity for faith to grow, and love to be shown through our volunteer teachers as they guide the kids through our Bible-centered curriculum.
We hope that you will join us on Sunday at the 9:30 am for Bible Class and Stage 2 or Praise Kids during worship. We also have a wonderful set of classes on Wednesday night at 6:30 pm.
We look forward to seeing you.
Providing Biblical instruction to help increase knowledge, insight, and wisdom in our children to help them to develop and grow into strong, active, faithful, loving Christian adults.
Robin Lee – Elder
Kevin Hunter – Lead Contact Deacon
Jay Foster – Deacon
Joann Taylor – Stage 2 Nursery
Sharon Fagan – Praise Kids
Sharon Ritchie – Special Events