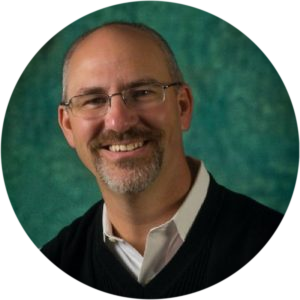 ALLEN RITCHIE
Allen Ritchie serves as our Pulpit Minister. He loves people and the Word of God and finds a special joy when he can bring those two together. He is committed to the fact that God loves us all just as we are and cares enough not to leave us there. He enjoys the process of working together to help each other in our faith journey. His loving wife is Sharon who works with BISD. They have two wonderful children Alyse who is married to Jason Creed and Andrew who is married to Cathryn. Both have blessed the Ritchies with grandchildren.
He can be reached at the office at 979-297-2494.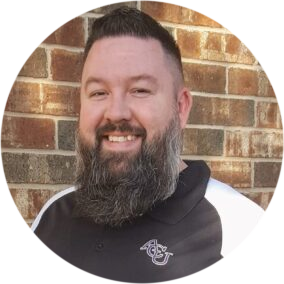 WES WILSON
Wes Wilson serves as our Youth & Family Minister. Wes desires to help students and families navigate their spiritual journey. He enjoys watching students discover who they are in Christ as they develop a personal, authentic faith. He hopes to inspire people to serve God with all that they are – heart, soul, mind, strength. His amazing wife Nichole has a gentle presence and is an encouragement to everyone she meets. Nichole is a Licensed Veterinary Technician. Wes and Nichole have two energetic and adventurous children, Bria and Beckett.
He can be reached at the office at 979-297-2494.

DARA FRAZIER
Dara Frazier serves as the Office Administrator. She handles the Caring & Sharing, the directory, and other member services. After retiring from 29 years of teaching, she and her husband Bryan moved here from Austin in 2015 when Bryan was hired by Brazoria County Parks. They have one son, Callan, who attends Angleton HIgh School.
She can be reached at the office at 979-297-2494.

MIKE KREBSBACH
Mike Krebsbach serves as the Financial Administrator. He takes care of the church's accounts and updates the church's website. He retired from 25 years of teaching in Austin, Brazosport ISD and overseas in Germany. Also retired from the US Navy as an officer with over 16 years. Married to Carole. Have two daughters (both engineers); Meaghen in Milwaukee, Wisconsin and Martha in the Dallas-Fort Worth area.
He can be reached at the office at 979-297-2494.